The 2024 Blazer EV is poised to revolutionize the electric vehicle market with its cutting-edge technology and impressive range. If you're considering making the switch to an eco-friendly ride, here's a comprehensive guide to help you navigate through the various trim options and pricing details of the 2024 Blazer EV.
Blazer EV Trim Options
1. Blazer EV LT
The base trim, the Blazer EV LT, offers an excellent entry point into the world of electric vehicles. Priced competitively, it comes with a host of features that make it a compelling choice for those seeking a blend of affordability and efficiency. The LT trim boasts:
Impressive Electric Range: The Blazer EV LT is equipped with a battery pack that provides a commendable range, ensuring you can go the distance without worrying about recharging frequently.
Advanced Safety Features: Safety is paramount, and the LT trim is no slouch in this department. It comes with a suite of advanced safety technologies, including adaptive cruise control, lane-keeping assist, and automatic emergency braking.
Comfortable Interior: The interior of the Blazer EV LT is designed for both comfort and style. Premium materials and thoughtful design elements create a welcoming space for all occupants.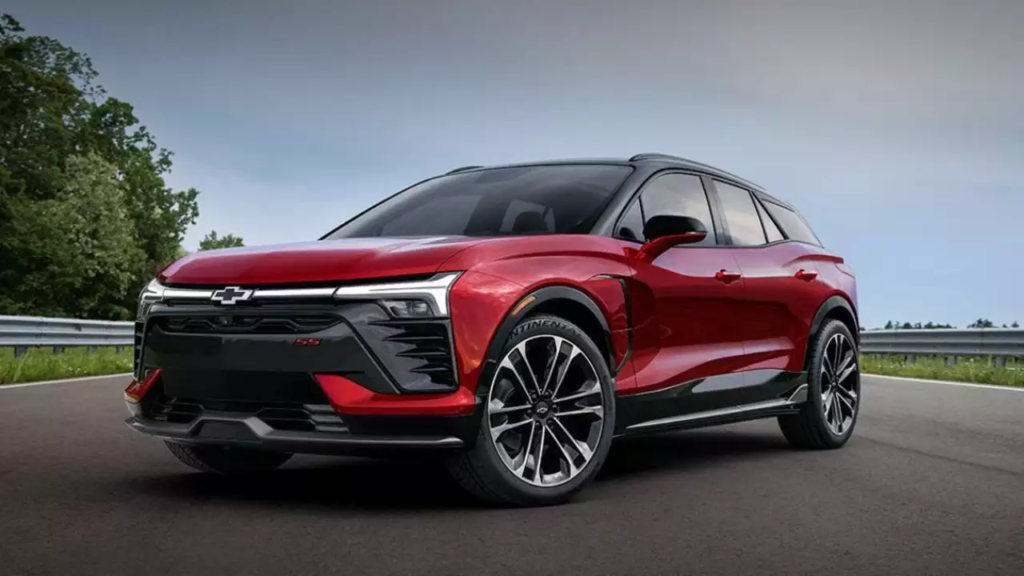 2. Blazer EV Premier
Stepping up to the Premier trim adds a touch of luxury and sophistication to your electric driving experience. This trim level includes all the features of the LT, and then some:
Premium Interior: The Blazer EV Premier elevates the interior with upscale materials and finishes. Enjoy leather upholstery, heated seats, and other high-end touches.
Driver-Assistance Features: The Premier trim comes with even more advanced driver-assistance features, such as a 360-degree camera system and semi-autonomous driving capabilities.
Pricing Details
Pricing for the 2024 Blazer EV varies depending on the trim level and any additional options or packages you choose. As of the latest information available, here's an approximate breakdown:
Blazer EV LT: Starting at $56,715
Blazer EV Premier: Starting at $61,790
It's important to note that these prices are subject to change and may vary based on factors such as location, dealer incentives, and available discounts.
Choosing the Right Trim for You
When deciding on the ideal Blazer EV trim, consider your budget, desired features, and driving needs. The LT trim offers an excellent balance of affordability and features, while the Premier trim caters to those seeking a more luxurious driving experience.
In conclusion, the 2024 Blazer EV presents an exciting opportunity for eco-conscious drivers. With multiple trim options to choose from, you can find the perfect blend of technology, efficiency, and luxury to suit your lifestyle.
For the most up-to-date information on trim availability and pricing, be sure to visit your local Chevrolet dealership or check their official website. Embrace the future of driving with the 2024 Blazer EV!